The Ultimate Coffee Alternative
Okana is made of the world's best superfoods & adaptogens
Order
Say goodbye to Coffee...
We too love Coffee, but Coffee doesn't love us back!
jitters
cognitive crash
nervousness
anxiety
bad breath
darkening of the theeth
digestive discomfort
high blood pressure
stress
gut aches
... and say Hi to Okana!
Our Coffee Alternative goes beyond just being a punctual caffeine fix!
Okana brings to your body & mind:
Order
Julien D.

Lawyer, Photograph

I used to drink 3-4 coffees a day. I felt trailing anxiety on a daily basis. I adopted the Ultimate Alternative and I do not regret!!

Camille V.

Business Analyst, Globe-Trotter

My best ally when I have to deliver during tough days!

Guerric B.

Lawyer, Surfer

I love the taste, I feel stronger... I'm ready for the day!
Our Super Ingredients




Okana has selected the world's best "superfoods" to combine their unique power in the Ultimate Alternative to Coffee

Yerba Maté

Do you want to be a rugged Gaucho? You're in luck. Used for millennia in South America by the Guarani people, and consumed today around the world for health and energy, Yerba Maté has a number of benefits that keep even the toughest Argentinians on the move. Good for a Gaucho; good for you.

Reishi

When you go to the mountains to take mushrooms, you're usually in for a wild trip. But in the case of Reishi, you're in for a wild sip. That's because Reishi mushrooms are a potent health food that can help you climb any mountain. For whatever reason. We won't ask.

Lion's Mane

Lion's Mane has to be the most badass name for a food product in the world. Well, at the very least, it's a cooler name than broccolini or gooseberry. Unsurprising to everyone, it comes with a lot of powerful benefits. 

Ashwagandha

Sure, it sounds like a spell from Harry Potter. But that's not surprising, because Ashwagandha has magical powers that make it a perfect addition to a healthy coffee alternative.

Ginseng

Sure, you'll have a hard time finding a funnier looking food item. But don't let that fool you. While it may look like a drunk land-squid, Ginseng is famous for numerous health benefits. As they say, good things come in...funny looking packages.

Lucuma

For hundreds of years, Lucuma has been called "The Gold of the Incas" or "The Gold of the Gods." We just call it tasty, since it's an excellent and healthy alternative to processed sugar. And it's kind of hard to argue with Andean gods.

Ginger

Candied ginger, ginger ale, ginger spice – there's a reason that ginger is used in so many ways across the world. It's incredibly healthy and adds a fun, zesty flavor component to things like soup, curries, and tea.

Licorice

This isn't the licorice that you find in the candy store. We're talking about the natural, herbal licorice that your great-grandpa would have had access to. And we imagine that it played a big part in making your great-grandpa a tough SOB.
Easy to drink — Amazing taste
Okana is the ideal beverage to replace or even supplement your coffee habit. It's perfect at any time of the day – to drink on its own with hot water, with milk, or with plant-based alternatives.
Natural ingredients — Nothing fake
Artificial ingredients and refined sugars are the main culprits in hormone disruption. Okana is sugar-free, completely natural, and above all, made with organic ingredients.
Delivered to your door — Free for subscribers
We blend, pack, and ship our products from the USA to your doorstep.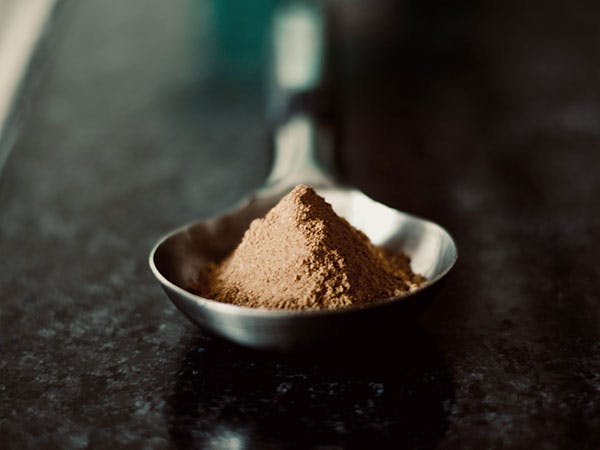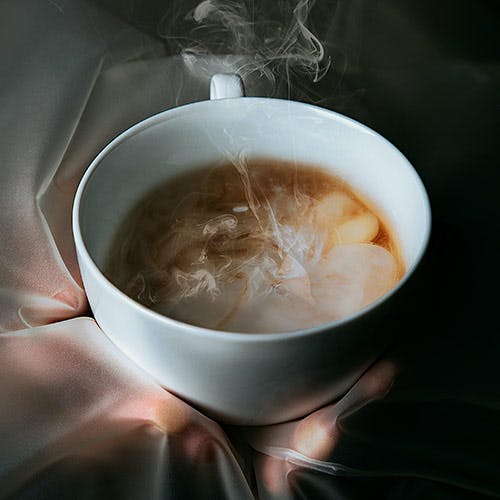 Free Shipping
Okana is delivered for free at your door!
Order
Frequently Asked Questions
How do you consume Okana?

Does Okana contain caffeine?

How much Okana comes in an order?

How does the subscription work?

Are there any side effects?

Is Okana a medicine?