#excel
Exercise Your Right to Okana
By Nicholas Maffe
Tuesday, September 7, 2021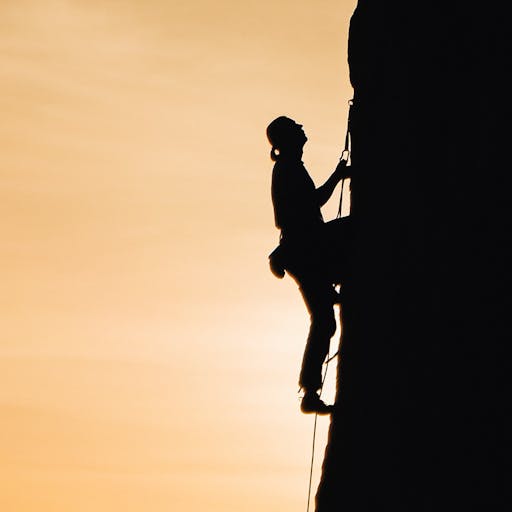 We at Okana value healthy habits and espouse the virtues of exercise. For some reason, we divide people into two categories: those who are fit, and those who are smart. You know the stereotype. It probably started in high school, where you had the jocks and the nerds, and mixing the two was blasphemy. Even traitorous. The smart kids looked at the athletes as dumb meatheads, and the jocks looked at the smart kids as lowly dweebs.
We are here to put an end to this stereotype. Or, at least, put an end to it again. Going all the way back to ancient civilizations in Greece and Rome, society put value on being both mentally and physically fit. Yes, some of Ancient Greece's smartest philosophers, rulers, and mathematicians believed in the value and virtue of keeping physically fit. And this notion carried throughout the medieval worlds and the early modern periods. Until, strangely, we decided that intelligence and physical fitness should be separated. Can't be fit if you're smart. And can't be smart if you're fit. Or some shit like that.
While we at Okana are huge fans of mental health and intellectual pursuits, this article will focus on physical fitness. Because, let's be honest, heaps of research has shown that physical activity isn't just good for your body, but also for your mind. Okana is all about holistic health – choices and activities that improve your overall well-being, from the ground up. (Why do you think we want you to choose Okana over coffee? For your health!)
Physical fitness is no exception. And Okana can play a role in that.
If you've ever been a physically active person, you might have relied on supplements, powders, elixirs, and energy drinks for not only recovery, but also performance enhancement. No, we don't mean steroids. We're talking about pre-workout bars and gels, energy drinks, recovery products, etc...
Well, you might be surprised to learn that one of the most prominent ingredients in many pre-workout drinks is caffeine. That's right – run-of-the-mill caffeine, just as you'd find in a cup of coffee. Why? Because it's an effective nootropic that enhances your cognitive functions and physical performance. There's a reason why industrialists of the 19th Century started giving their employees coffee, and why the coffee break ultimately became a common demand for unions across the country. Caffeinated people work better. And the same could be said about people who workout.
Although drinking a cup of coffee before a workout has become a more common piece of advice for those desiring a simple pick-me-up before a trip to the gym, it isn't necessarily the most effective means of delivering that caffeine. You might have heard that consuming carbohydrates is a good way to supply your body with energy before a cardio workout. That doesn't mean that you should drink beer before a workout. But why not? Beer is full of carbs. Well, beer isn't the most effective delivery means for carbs, just like coffee isn't the most effective delivery means for caffeine.
What about all the different powders, gels, and drinks available as a pre- or during-workout energy boost? While they are undoubtedly full of caffeine, they are also usually full of chemicals, additives, and processed bullshit. So, what to do?
This is where Okana comes in. A single cup of Okana has all the benefits of a cup of coffee or pre-workout powder, and none of the negatives. That's right – Okana is the perfect choice to fuel your workout! The reason is simple.
Coffee, while full of caffeine, delivers too much caffeine in a short period of time, resulting in a crash. And for many people, coffee has a host of other nasty side effects: indigestion, poor sleep, anxiety, heart palpitations, ulcers, stained teeth, and bad breath. Sounds like a bad way to ruin otherwise healthy choices.
On the other end of the spectrum, many of the pre-workout supplements available on the market are full of all kinds of shit that you may not want to put into your body, unless you're really careful about which products to choose. And don't even get us started on all the crap in energy drinks.
Okana, meanwhile, provides your body with a natural boost of caffeine, but does so with a slowly-diffused and long-lasting spike of energy. This is because Yerba Maté, a key ingredient in our Ultimate Coffee Alternative, delivers caffeine in a way that is milder and more sustainable, and still no less effective than coffee or workout supplements. You get the boost of energy that you need, but without the short-lived explosion of caffeine provided by coffee. This means more fuel to keep you going over longer periods of time.
Perhaps more importantly, and unlike coffee and energy supplements, Okana comes with more than just caffeine. It's also full of some of the world's most potent superfoods and adaptogens, like licorice, ashwagandha, lucuma, ginger, ginseng, reishi, lion's mane, and cinnamon. When you finish a workout, your body needs the kind of ingredients that can help it recover. And what better than ingredients that have been prized around the world for thousands of years for their ability to enhance your overall health and well-being?
When you're preparing yourself for a heavy set of squats, or for a grueling marathon, your body is going to need a ton of things to prepare and ultimately recover: good sleep, stretching, healthy diet, water, to name a few. But there's a new workout supplement that you can count on for maximum performance and recovery during your journey to peak performance: Okana. The ultimate source of energy in caffeine, the ultimate source of recovery in superfoods and adaptogens, and the Ultimate Coffee Alternative.
Now get your ass off the couch and into the gym! Just be sure to grab that cup of Okana before you do.