#explore
Explore
By Nicholas Maffe
Tuesday, April 27, 2021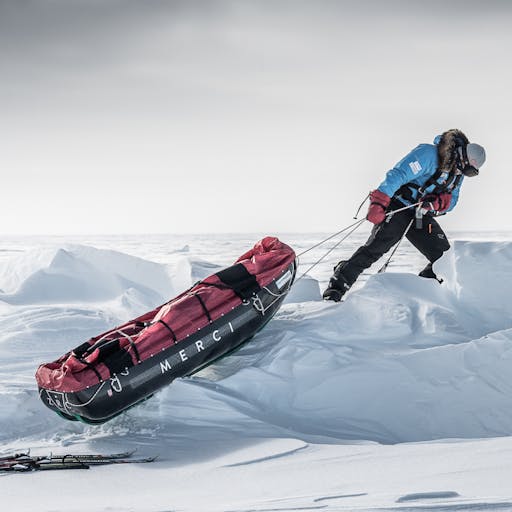 Okana had the pleasure of chatting with Alban Michon – arctic explorer, adventurer, gentleman, and all-around (sometimes) bearded badass. You can see the interview on our YouTube or Instagram. 
You might wonder what an arctic explorer has to do with a coffee alternative company. That's a fair question. But it's actually easy to explain. 
Our goal is to inspire you to Explore globally, Exalt intentionally, and Excel professionally. To help you do this – besides providing you with a potent, natural, and healthy alternative to coffee – we want to share with you the many people, places and things all over the world that inspire us. And Alban is a prime example of someone who inspires us. 
It's easy to forget when you see a company website, social media, and product that behind all the pomp and circumstance is a group of people. And the people behind Okana are just as curious, adventurous, health-conscious, and driven as you are. In fact, this is exactly why we developed Okana. We want everyone to live their best lives, whether it has to do with success, health, or pleasure. 
Okana is full of adaptogens and superfoods like ginger, reishi, maitake, cinnamon and ginseng to provide insatiably curious explorers like Alban with the energy, focus, immunity, and overall wellness that we all need to perform our best. There is growing research on the potential efficacy of adaptogens. Their benefits and fascinating history are also gaining popularity around the world. 
Many of us work hard, but find that coffee doesn't work hard for us. And that's why we developed the ultimate coffee alternative to keep you trekking through the Arctic – or, y'know, trekking down 5th Avenue on your way to work or the gym. 
So you can expect some more inspirational and aspirational content to go along with our ultimate coffee alternative. Things to inspire you, intrigue you, and keep your curious mind and body firing on all cylinders. After all, what's the point of living a healthy life if you're not living life intentionally? So we hope that the people who inspire us ultimately inspire you. 
Hey, coffee has sailed, trekked, and flown around the world with explorers for as long as humans have known about coffee. We ask: why not a healthier coffee alternative?